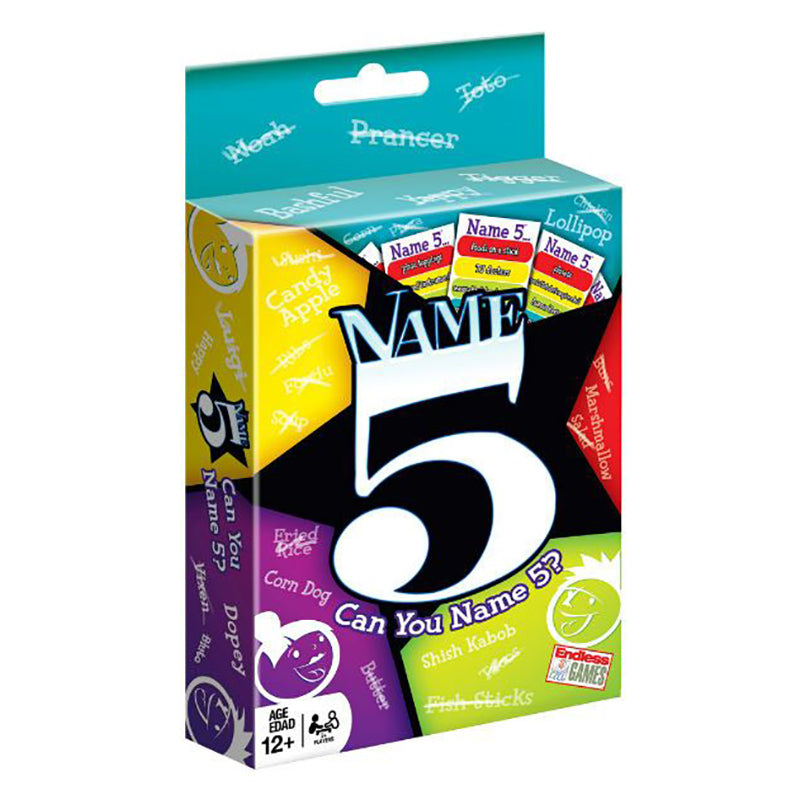 The Name 5 Card Game is a fun party game that asks questions you should know the answers to. Sure you might know 1 answer, maybe 2 but can you answer 5? 
Can you name 5 nursery rhymes in 30 seconds? Famous fashion magazine covers, 5 TV dads, or recipes with 3 ingredients?
To play, you need to earn 5 x Name 5 cards before your opponents and you win! 
The contents include 108 x Name 5 Cards (540 challenges) and an instruction guide.
SPECIFICATIONS
Age Recommendation: 12 Years +
Dimensions: 9cm x 2cm x 14.5cm (Box)
Country of Design: USA
Country of Manufacture: China
Primary Material: Cardboard
Assembly Required: No
Gift Wrap Available: Yes
Brand SKU: NAME5CG
Shipping Type: Standard