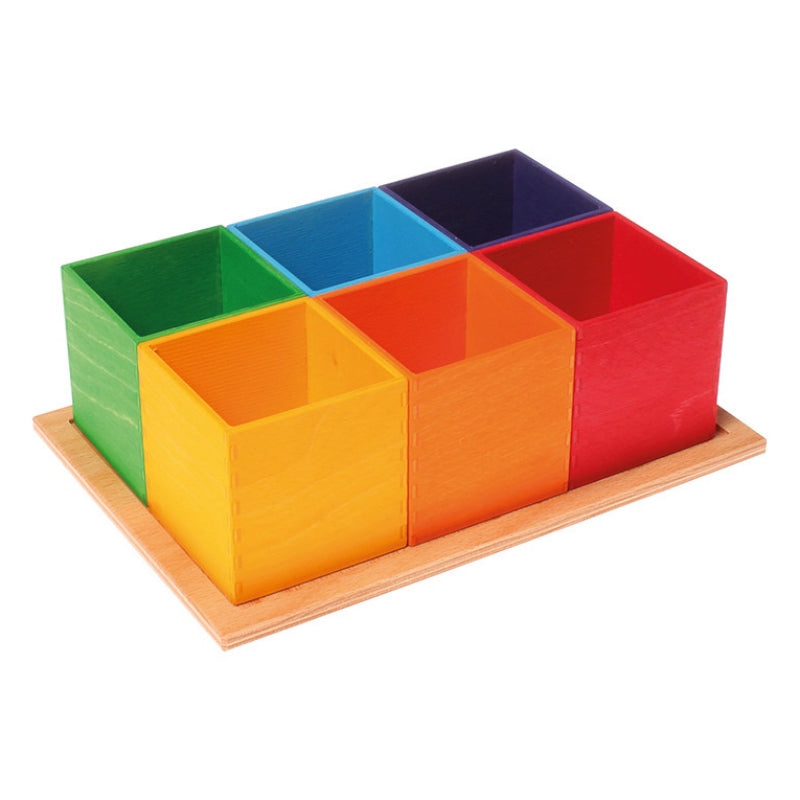 Sorting Boxes Rainbow 6pc
We love these Rainbow sorting boxes from Grimm's and you can see why —  they are so functional. The lime wood wooden 'Boxes' have endless possibilities, great for storage and colour sorting. They come in 6 bright colours and are stored beautifully in a wooden frame.
Please note: As Grimm's uses non-lacquered wood, some paint transfer can occur during play. This is considered normal. Non-lacquered wood has a lovely texture; however if you are concerned about paint transfer we suggest you do not purchase this item.
SPECIFICATIONS
Age Recommendation: 3 Years +
Dimensions: 26.5cm x 18.5cm x 9cm
Country of Design: Germany
Country of Manufacture: Germany
Primary Material: Lime wood
Assembly Required: No
Gift Wrap Available: Yes
Brand SKU: 10298
Shipping Type: Standard