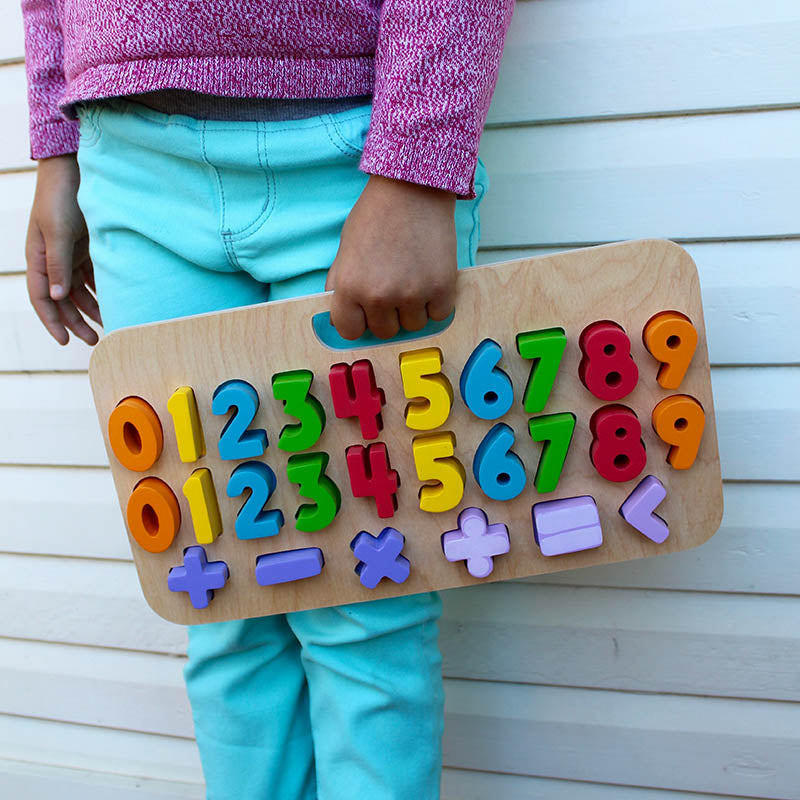 Fun and Educational Toys Every Parent Should Know About
As a parent, it's essential to ensure your child not only plays but also learns. It's no secret that kids love fun and engaging toys, but did you know they could also be educational? Yes, that's right! Thanks to development and innovation in the toy industry, there's a wide range of educational toys available in the market today. In this blog post, we've compiled some of the best educational toys that we're sure will keep your child entertained while they learn.
The Original Lock Activity Box by Mamagenius promises to take your child on an exciting journey of discovery while aiding in their development. With 10 colorful doors and various locking mechanisms, even the smartest tots will enjoy the challenge. It's perfect for free play but also provides plenty of opportunities for you to interact with your child by asking questions. Made from durable plantation rubberwood, it can handle even the wild ones.
Magnetic Wooden Letters Box of 52
These magnetic uppercase and lowercase letters come in a wonderful wooden case with an attractive design. With 52 colourful letters at your disposal, the learning possibilities are endless! These must-have letters are perfect for engaging with kids of all ages as they encourage letter recognition, matching, and stencilling. Whether they're used for spelling games or to form words, these letters are sure to spark joy, creativity, and endless learning opportunities. Make meaningful playtime a priority with these brilliant letters that spell 'learning FUN'!
If you're looking to introduce your child to the fascinating world of numbers and colors, you cant look past the Kiddie Connect counting car puzzle. Designed with both entertainment and education in mind, this puzzle will help your child develop essential skills such as hand-eye coordination, color recognition and number identification. What makes this puzzle really stand out is its versatility. While the puzzle board is a fantastic tool for structured play, the cars themselves make for great open-ended play. That means your child can enjoy playing with the cars in a variety of ways, letting their creativity and imagination run wild!
Large Magnetic World Map Puzzle
This amazing world puzzle is a fantastic educational tool that not only provides a fun way for children to learn geography, but also helps them develop cognitive and spatial skills. With its wooden material and magnet connectors, each of the 90 pieces features the name of the country and iconic images, making it a visually engaging experience for children. This puzzle is not just limited to playtime as it can easily be hung on a wall for decoration or as a constant reminder of the continents and countries.
Petilou Gears & Cogs Busy Bee Activity
This beautifully illustrated wooden board features seven bright, colorful gears that are sure to delight any child. Not only is it fun to play with, but it's also incredibly beneficial for cognitive development, fine motor skills, and color recognition. When all the gears are correctly positioned and you push or pull on the bee, they come to life and spin, providing endless entertainment. By introducing this toy to your child, you're giving them a wonderful opportunity to learn about gears and develop their problem-solving skills in a fun, engaging way.
In conclusion, there's no shortage of fun and educational toys for parents to choose from. Whether your child is interested in animals, cars, geography, or simply wants to learn while having fun, there's a toy for every need. By investing in these educational toys, you can rest assured that your child is both mentally stimulated and entertained from a young age. So, go ahead, get your child some of these fun and educational toys and watch them grow while having fun at the same time.