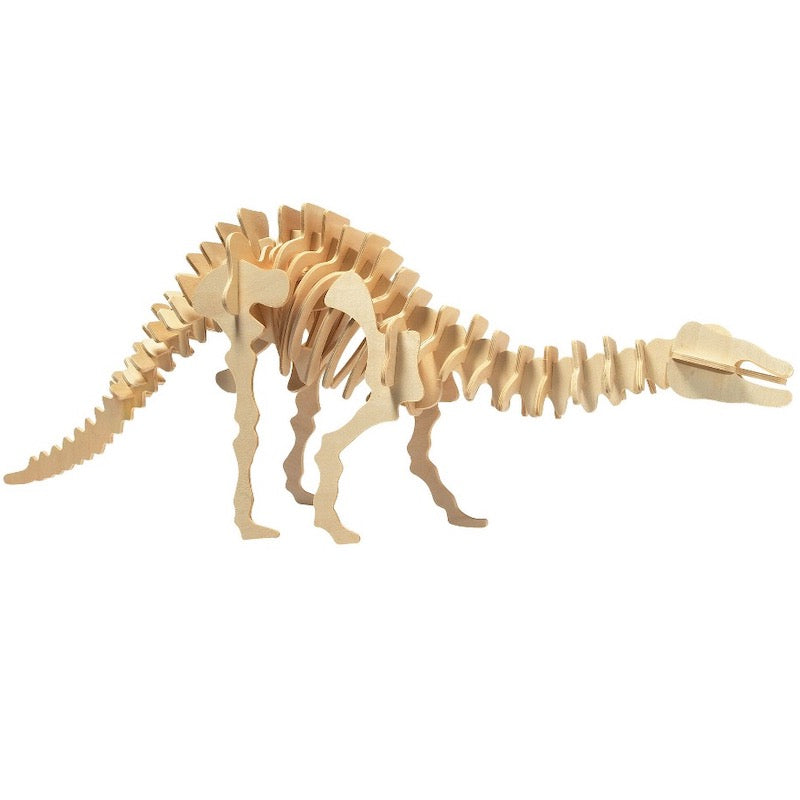 Apatosaurus Dinosaur 3D Wood Kit
Create your own dinosaur out of wood. Apatosaurus means 'deceptive lizard' and they were one of the largest land animals that ever existed, weighing up to 38 tonnes. A human adult standing next to an Apatosaurus would only come up to its knee!
This Apatosaurus wood kit takes 30 minutes to complete and does not require glue. Instructions and sandpaper are included and the model can be painted afterwards however bold imaginations see fit! The dinosaur is 36cm long. 
SPECIFICATIONS
Age Recommendation: 6 Years +
Dimensions: 23.5cm x 19cm x 1cm (Box)
Country of Design: Australia 
Country of Manufacture: China
Primary Material: Wood
Assembly Required: No
Gift Wrap Available: Yes
Brand SKU: HJ-005
Shipping Type: Standard