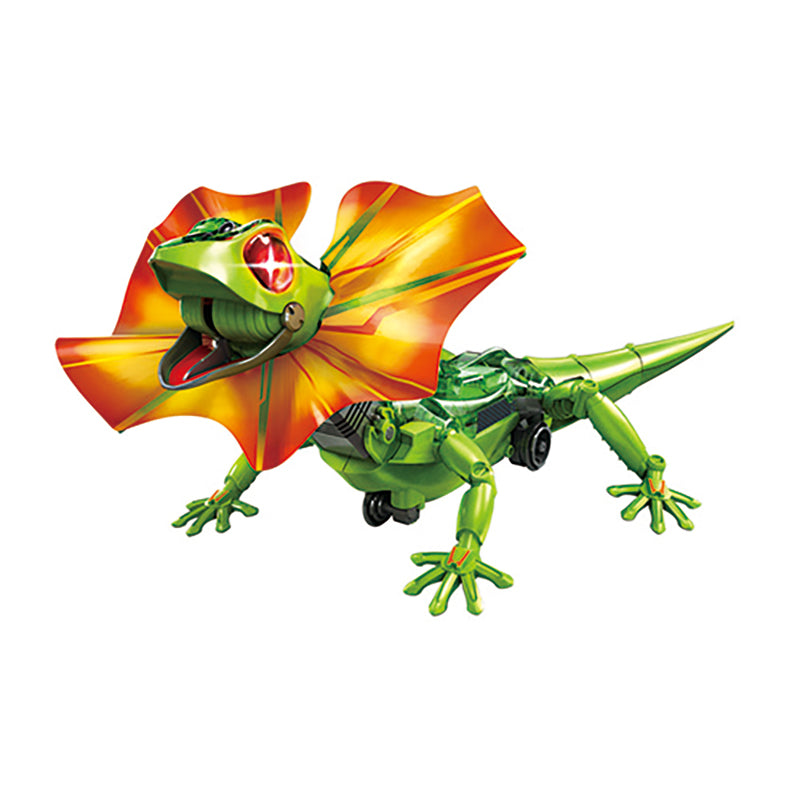 This artificial intelligent Frilled Lizard Robot Kit from Johnco Productions is programmed to escape or follow you. If the infrared sensor is activated in the escape mode, the robot will automatically act "shocked" - spreading its frill, dropping its jaw, illuminating its bi-colour LED eyes and it will scurry away from you until it escapes to a safe distance.
If the infrared sensor is switched to the 'follow-me' mode using the 2-way function switch, then the robot will assess danger by bluffing the attacker (unfurling and shaking its frill). When the robot doesn't sense danger, it will proceed to follow you like a pet lizard. 
4 x AAA batteries required (not included). Fun for all ages!
SPECIFICATIONS
Age Recommendation: 10 Years +
Dimensions: 37cm x 23.5cm x 7.5cm (Box)
Country of Design: 
Country of Manufacture: Taiwan
Primary Material: Various
Assembly Required: Yes
Gift Wrap Available: Yes
Brand SKU: FS892
Shipping Type: Standard