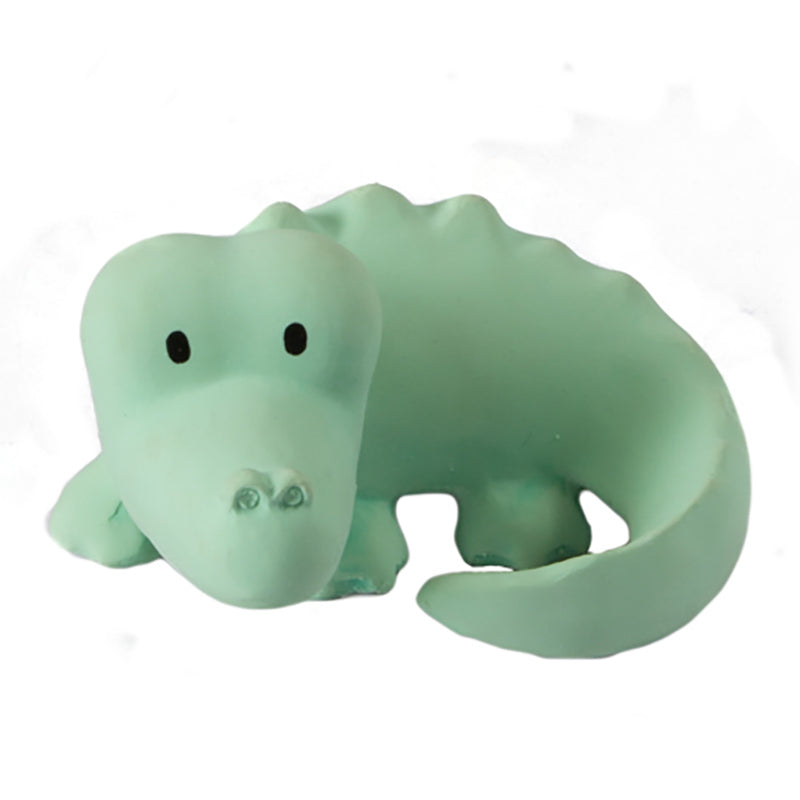 Rubber Crocodile Sealed Bath Toy
Curled up and wide awake this small little crocodile is a fantastic baby rattle, teething  and bath toy which will thrill and delight. Made of light green coloured natural rubber this cute creature is sure to become a favourite. The crocodile is fully enclosed for hygiene safety.
Well hidden inside the body of the crocodile is a small bell which will provide fundamental lessons in cause and effect while aiding in the development of fine motor skills.
Tikiri uses only natural rubber, a resource that is biodegradable, durable and 100% eco-friendly! The rubber is sustainably harvested from the Hevea Tree and hand-painted with plant-based, non-toxic dyes.  
Please note this product is the one rubber crocodile only. All other products in the images are sold separately.
SPECIFICATIONS
Age Recommendation: Newborn +
Dimensions: 9.5cm x 9.5cm x 6cm
Country of Design: Sri Lanka
Country of Manufacture: Sri Lanka
Primary Material: Natural Rubber
Assembly Required: No
Gift Wrap: Yes
Brand SKU: DSL3424
Shipping Type: Standard